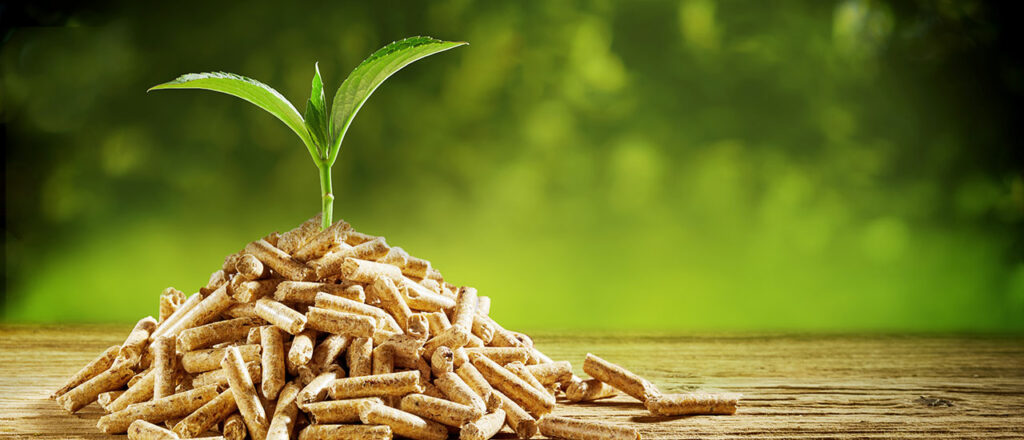 Wood pellets and wood powder
Wood pellets and wood powder are by-products generated by the wood and agricultural industries, and are used in BKtech's bioenergy plants in order to produce fossil-free, renewable bioenergy.
What are wood pellets?
Wood pellets are made out of residual materials from the wood industry. Sawdust, shavings and other types of residues are compressed into small wood pellets in the size of 6-8 millimetres and then fed into our bioenergy plants. It is an efficient way to make use of residues that would otherwise go to waste, and to tap into all the resources available to the wood and agricultural industries. By doing so, we not only pave the way for climate-smart bioenergy, but also facilitate the reduction of waste and remnants that would otherwise be discarded and disposed of.
What is wood powder?
Simply by grinding wood pellets, wood powder is obtained from exactly the same materials as pellets: sawdust and shavings (or offcuts) from the wood and agricultural industries. Pellets and powder are used for different bioenergy plants depending on the energy capacity for which a plant is built. The advantage of wood powder is that load changes (that is, increased or decreased energy production) can be handled quickly.
What is the difference between wood pellets and wood powder?
Apart from their actual consistency, wood pellets and wood powder are not all that different. They are made from the same materials – sawdust or shavings – except that they are either compressed into pellets or ground into powder.
The main difference lies in their application: Wood pellets are the main fuel used in BKtech's smaller bioenergy plants, such as BioOne or BioTwin. They are manufactured with an energy capacity of up to 2MW per plant, with BioTwin being able to reach a capacity of 4MW on twin boilers – hence the name Twin.
However, should a higher energy capacity be required – as is the case with BioMax, which can generate an output of up to 15MW, no equipment exists that can handle wood pellets. In their place, wood powder is used in a multi-burner system, which can also run on other types of bioenergy, such as biogas or bio-oil.
Would you like to switch to fossil-free bioenergy? Do not hesitate to contact us for personalised advice and assistance. You can also take a look at our calculator and find out how much your business can save in terms of both CO₂ emissions and energy-related costs.