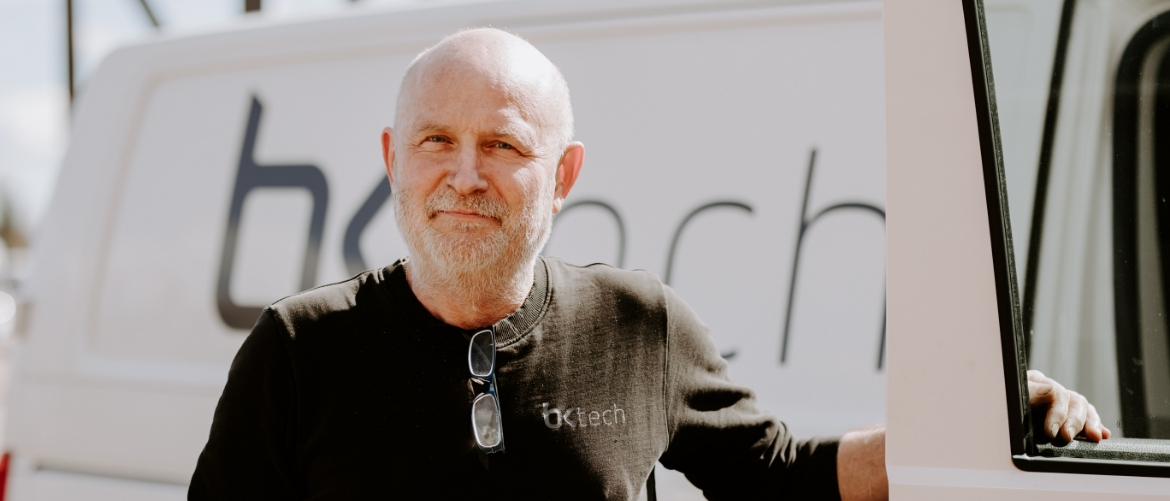 About us at BKtech
Is it time for your business to break free from fossil fuels? BKtech offers the most modern range of modular and stationary bioenergy solutions on the market for both industrial corporations and energy companies. With us as your partner, your business can quickly and easily transition to fossil-free energy production and, in the process, reduce your energy-related costs by up to 70%.
Join the green switch moment!
Modular bioenergy plants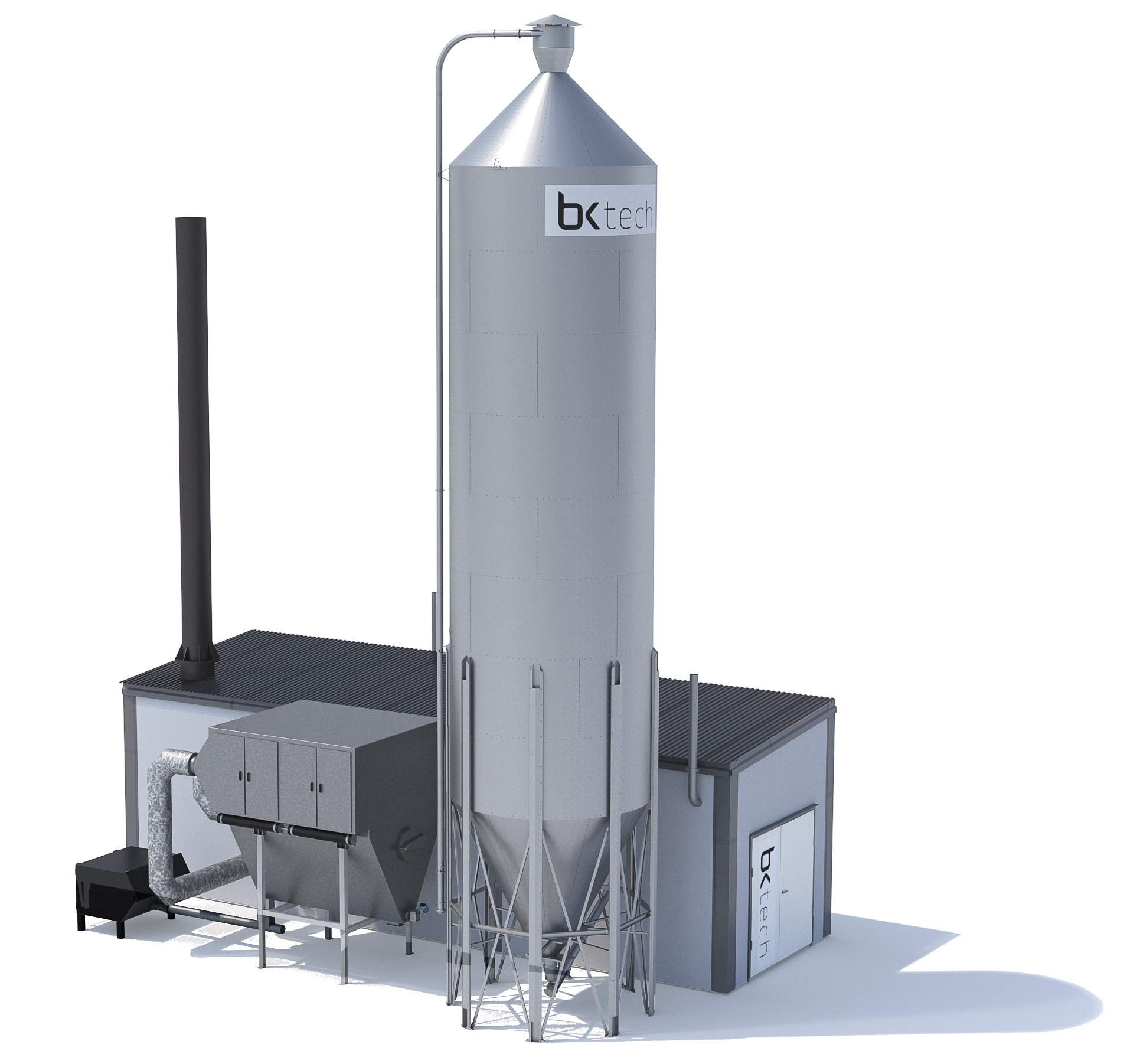 BKtech is a privately held industrial group whose main focus is the conversion of energy from fossil fuels to fossil-free bioenergy. We offer modular bioenergy plants featuring a range of proven technologies aimed at reducing your consumption of resources and your impact on the environment. Our plants are modular, which makes their installation quick and easy. Plus, we know for sure that our clients reduce their energy-related costs thanks to these very systems.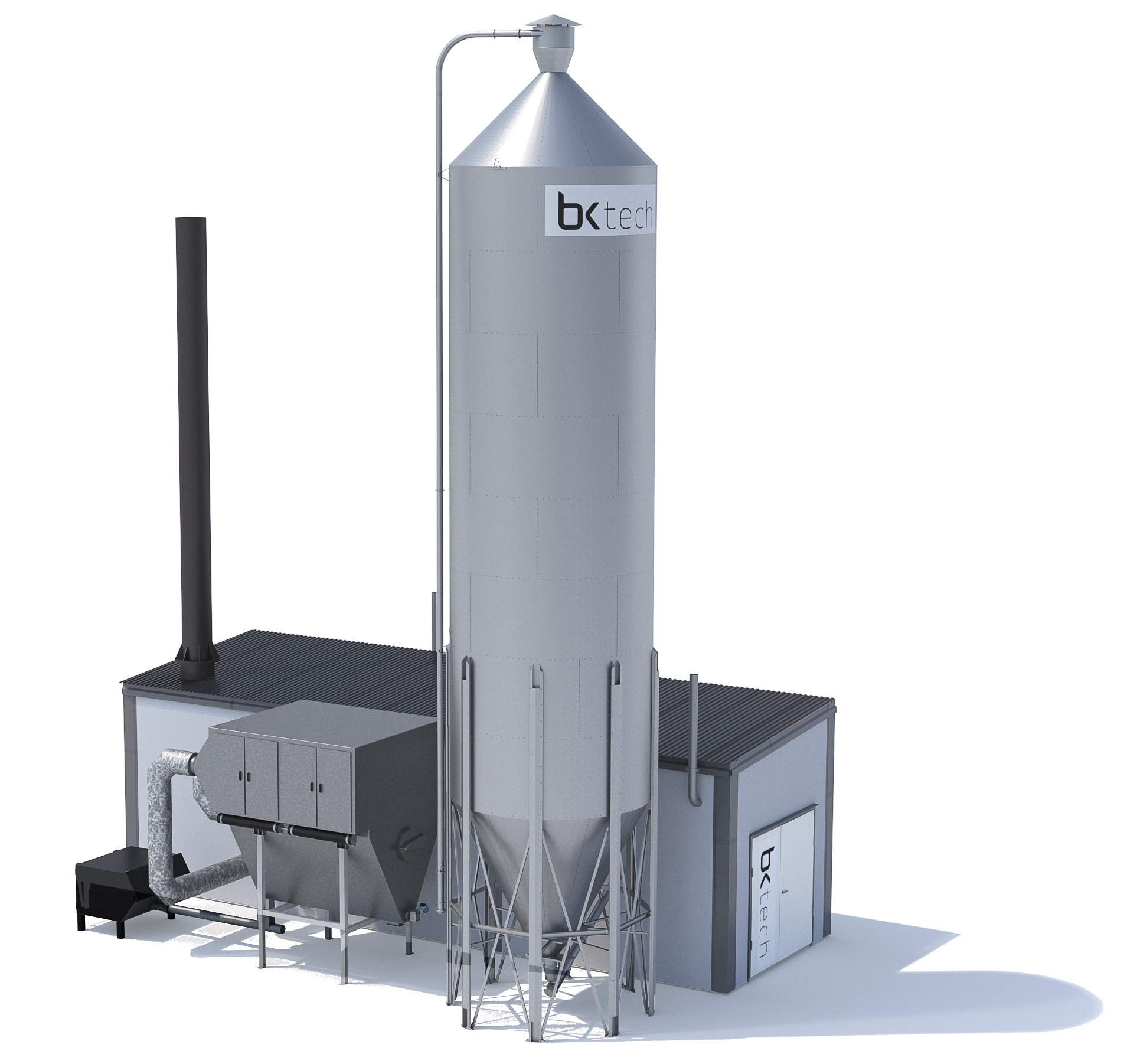 This is how much we have saved together with clients
Savings
347 240 sek/year
Reduction of CO₂ emissions
134,42 tonne/year
Our business concept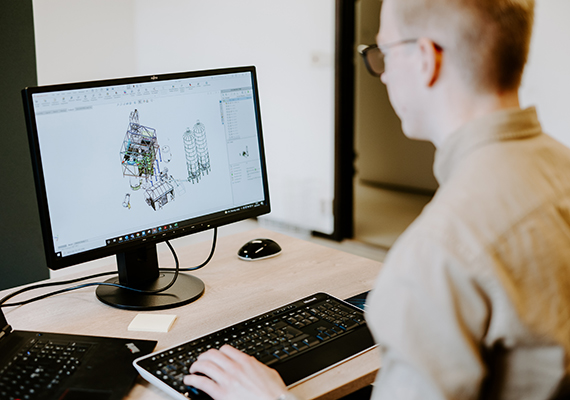 Comprehensive solutions that reduce resource consumption and environmental impact
BKtech offers comprehensive modular bioenergy plant solutions and further technical equipment aimed at reducing your consumption of resources and your impact on the environment. As we are able to cover the entire supply chain, including feasibility study, design, production, installation, maintenance and delivery of biofuels, we can fulfil our clients' wishes and long-term needs in-house.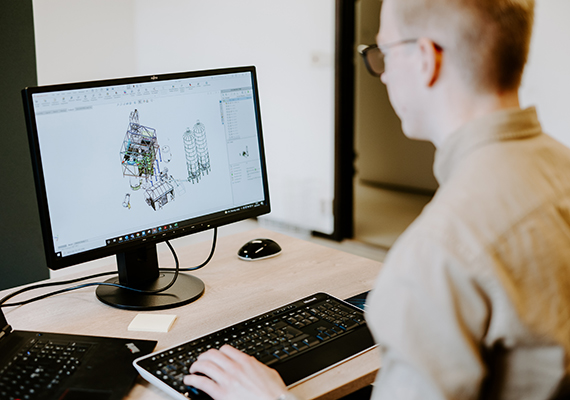 Our core values
Sustainability
Sustainability reflects our willingness to take responsibility for the environment and our belief that it is possible to create sustainable growth in harmony with the earth's resources and our society's demands.
Sustainability is also about creating sustainable relationships with clients, partners and suppliers, within the group itself and in society at large.
Innovation
For us at BKtech, innovation is synonymous with problem solving. Thinking in new ways and sometimes outside the box. Listening to and interpreting our clients' challenges and coming up with proactive solutions.
For us, being innovative means being in continuous evolution. This is why constant learning and curiosity are so important to us.
Expertise
Our strength lies in collaborative specialised expertise. The various departments and individuals within BKtech collaborate in order to provide a comprehensive solution for our clients.
In order to be successful in our work, we strive to emphasise and develop the unique skills of each and every individual, thus contributing to the whole.
Together we find the solutions that help our clients become more energy efficient through bioenergy.

Brought to you by Cyclone Gudrun and common sense
Just over ten years ago, in the aftermath of Cyclone Gudrun, the foundations were laid for what is now known as BKtech. Where others saw a catastrophe, we saw new opportunities.
As hectares and hectares of storm-felled forest were being turned into timber, and timber yards filled up, the idea of producing pellets from residual materials was born. From this knowledge of pellets came an understanding of the important role of boilers in energy efficiency. From there, it was a short step to developing comprehensive solutions for long-term sustainable energy production with biofuels.
Today, our business has expanded and broadened into a group with several companies, mainly focusing on energy conversion within industrial applications.