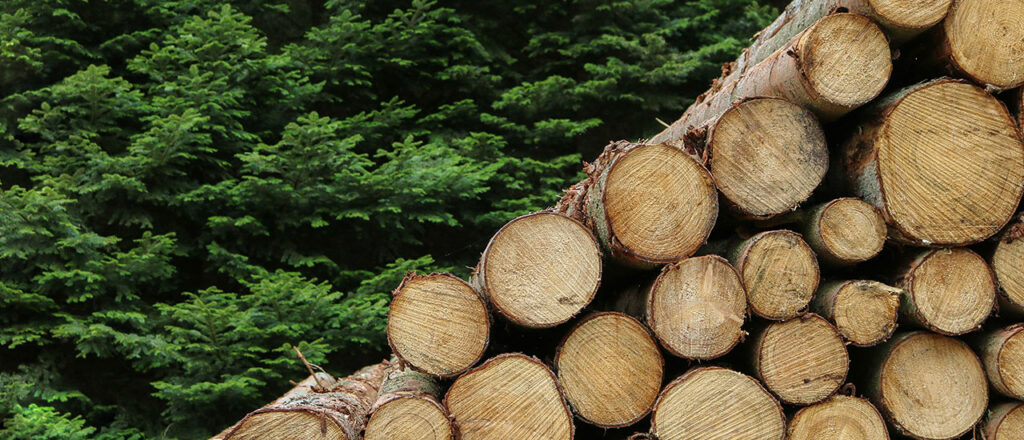 What is bioenergy?
A growing number of companies are switching from fossil fuels to bioenergy – an important transition that will safeguard both our environment and our future. But what exactly is bioenergy? Let us dive into the notion of 'bio' and find out what it actually means.
What is biomass?
First of all, let us clarify what we really mean by biomass in terms of moving away from fossil fuels. Biomass is a renewable energy source – unlike fossil alternatives – derived from waste materials that no longer serve any function in our ecosystem.
Bioenergy can be produced, for example, out of:
plants and parts thereof
food scraps
slaughterhouse waste
sludges originating from water treatment plants
waste from the wood industry
Out of these residual materials, bioenergy is generated in harmony with nature. At the same time, this process is environmentally friendly as waste is recovered and not disposed of. Bioenergy comes in several shapes: solid, liquid and gaseous. Solid bioenergy includes wood, firewood and pellets, while liquid bioenergy encompasses fuels such as bioethanol and biodiesel. Biogas is formed when bacteria decompose organic waste, which results in a special gas that can be used to fuel different types of vehicles. Imagine cars running on banana peel!
What is bioenergy?
Bioenergy is the energy derived from biomass. By making use of plant parts and natural by-products, we can generate climate-smart energy, rather than letting residual materials decay and go to waste. Moreover, bioenergy is carbon neutral. Therefore, bioenergy does not contribute to increased emissions as does oil and coal combustion.
At BKtech we are able to provide four types of bioenergy generated from pellets:
steam
hot water
hot oil
warm water
Would you like to switch to renewable, fossil-free bioenergy but are not sure which type of energy is best suited to your business? If so, you are welcome to contact us to embark on your journey towards fossil-free production.
What kind of biofuel is BKtech using?
All our modular bioenergy plants run on waste from the wood industry – in other words, pellets. Wood pellets are made from offcuts, chips and shavings that are left over from wood processing and would otherwise not be used. Production takes place in-house in Norrköping and Böta Kvarn, where our wood pellets are made from spruce and pine tree shavings. Through wood pellets, we are able to provide our clients and our plants with different types of bioenergy, depending on operation and needs.
What does renewable energy mean?
Bioenergy can also be referred to as renewable energy. This definition might be difficult to grasp, as the energy produced in one's own industry is not necessarily usable over and over again.
Renewable energy means that the energy used comes from a source that is constantly renewing itself. The wood industry is a prime example of this, as foresters constantly plant new trees with every felling. This way, the source is constantly growing and renewable, as we ensure that the fuel source – in this case, trees – does not run out. In some cases, we are also able to future-proof the process by planting two trees for every one that is felled. The Swedish forest area is expanding every year, despite the fact that we now consume a significant amount of bioenergy in Sweden.
How can bioenergy be carbon neutral?
It is incorrect to say that bioenergy is carbon-free. Bioenergy production yields carbon dioxide as a by-product. The difference, however, is that the amount of carbon dioxide generated by bioenergy production is equivalent to the amount of carbon dioxide absorbed by plants in the course of their growth. This means that carbon dioxide emissions will not rise, but will remain neutral and contribute to healthy vegetation growth in the future.
Carbon dioxide is essential to our ecosystem. It is one of the key energy components of trees and plants, which they require for the release of oxygen. When a tree dies and decays, it releases the same amount of carbon dioxide that bioenergy produces, and it is not possible to avoid carbon dioxide emissions. However, excessive carbon dioxide levels and emissions create imbalances, which in turn contribute to the greenhouse effect and global warming. This is why bioenergy is central to restoring a carbon-neutral balance in the environment and the atmosphere.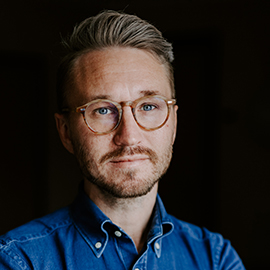 Har du några frågor? Välkommen att kontakta mig.
Magnus Eklund
Sales & Marketing Manager