VPK Packaging A/S, Randers
Fossil-free steam and certification for VPK
VPK produces customised corrugated packaging solutions. The packaging is made from recycled paper and is suitable for consumer goods, food and drinks, e-commerce, and industrial applications. As a result of the investment, production will go fossil-free, renewable, and sustainable.
Client:
VPK Packaging A/S, VPK Group, Randers, Danmark
Industry:
Packaging solutions
Solution/product:
BKtech BioTwin Steam 4 MW for steam production.
Interesting facts:
VPK has been producing corrugated cardboard for packaging since 1935.
The process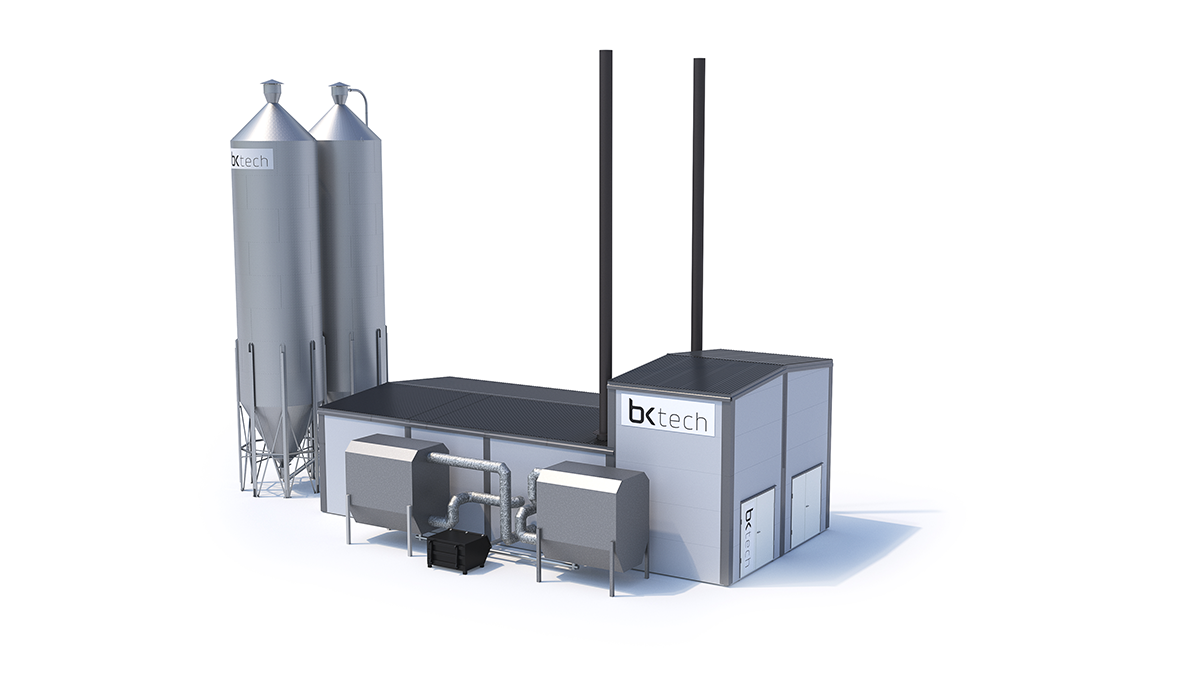 In April, the concrete slab for BKtech's BioTwin modular bioenergy plant was cast at VPK. The plant will be delivered at the end of May 2023. The delivery, which will depart from Swedish Blomstermåla in Sweden, where our plants are manufactured, and arrive in Danish Randers, consists of four modules, two filters, two chimneys, two silos and an ash container. Before delivery, test prints and a Factory Acceptance Test (FAT) are carried out in Blomstermåla. VPK has achieved the highest standard of BRC certification (BRC Global Standard for Packaging and Packaging Materials) for its production facilities in Norrköping, Sweden, and Randers, Denmark, thereby becoming the first corrugated board manufacturer in Scandinavia to obtain this certificate at such a level.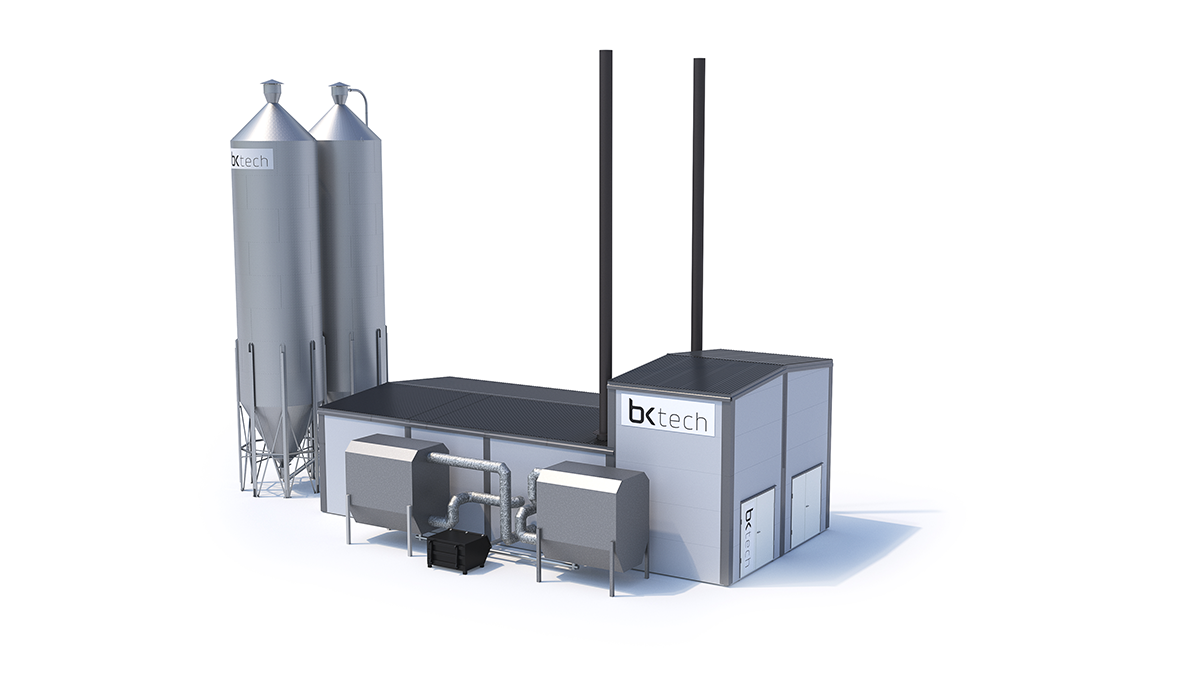 "The VPK Randers project is currently in full swing at our factory in Blomstermåla. Assembly, welding, and electrical installations are taking place simultaneously. As project manager, I am in constant contact with the VPK's on-site project coordinator throughout the whole project to ensure that schedules are kept and that all the various phases run as smoothly as possible."
Michael Björlefeldt
Projektledare
The results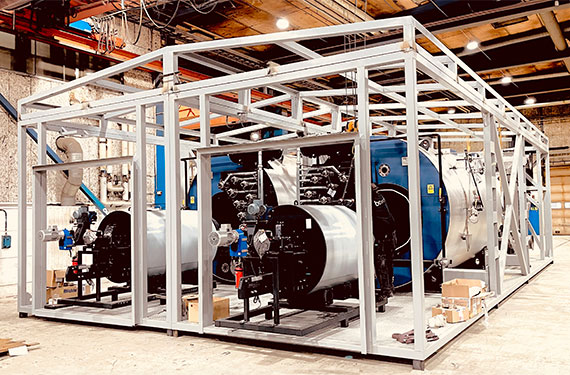 The project is ongoing and the following activities are underway. We are currently welding steam pipes and the like. Electricians from SSE are in the process of wiring the boiler housings. The insulation of flue gas pipes is in full swing, and stairs are being fitted to the modular housings. All modules and filters will be transported in a joint convoy of four heavy goods vehicles and escort vehicles to Randers, in Denmark. The cargo will weigh just under 100 tonnes.
The bioenergy plant will be installed and integrated within VPK's system. After assembly, performance and operational tests will be carried out, with the next step being the delivery of the plant to VPK. At the same time, VPK personnel will receive all necessary training on their new BioTwin plant and be provided with corresponding documentation.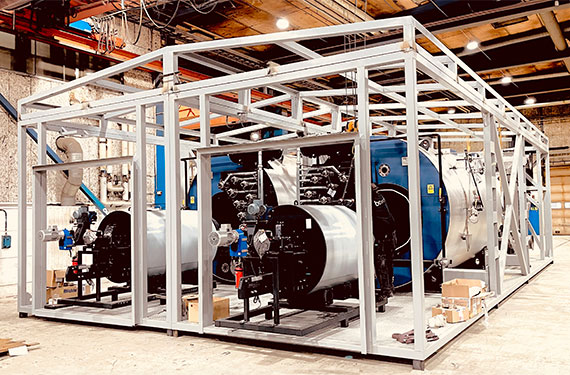 Fast and smooth. Curious about how we do it?
See our time-laps video.
Find out how we achieved green steam production at VPK's site in Bäckefors
More cases from the paper industry
Further companies that use our solutions