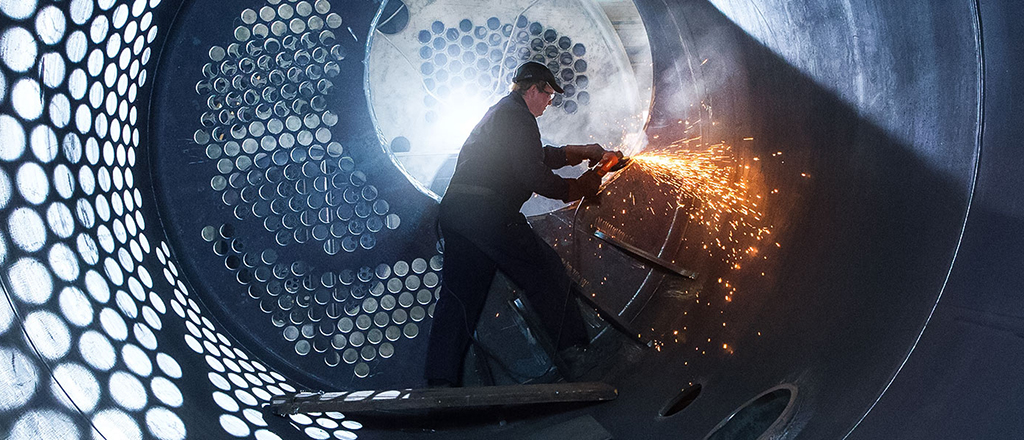 BKtech announces a new strategic partnership in Germany
Bioenergy solutions provider BKtech announces a strategic partnership in Germany with leading boiler service specialist VKK Standardkessel Service Köthen GmbH.
BKtech Group is a leading provider of bioenergy solutions headquartered in Sweden, the pioneer market for industrial bioenergy solutions. Our company offers decentralised energy solutions powered by solid biomass for industrial process heat and prefabricated, modular energy centres.
As part of our ongoing expansion into the German market, BKtech has entered into a partnership with VKK Standardkessel Service Köthen GmbH (VKS).
Being a leading steam boiler specialist in Germany, VKS will, on the one hand, be responsible for the installation and integration of BKtech energy centres into our clients' production processes. On the other hand, the company will also provide onsite servicing and maintenance of our energy centres.
We are confident that, together with VKS, their many years of experience in the industry and their exceptional know-how, we will be able to offer our future clients in Germany superior added value.
For more information, please visit www.bktechgroup.com and www.vkkstandardkessel.de.
Cologne, 20 March 2023
Frank Hörstensmeyer
Head of Sales, BKtech Germany
Christian Coort
Chief Executive Officer, VKK Standardkessel Service Köthen GmbH